Massage Therapy
Our highly skilled team of massage therapists excel in all areas of style and technique.  Find your perfect service for self care among our many massage offerings.
Massage Therapy
Nurture your body & soul with the healing touch of our massage therapists. Yuan Spa provides Eastern & Western massage treatments. Hydrotherapy Day pass only $20 with any Massage Therapy Service (Hydrotherapy must be booked separately).
RADically Deep Mobility Massage
Incorporatin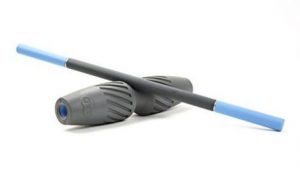 g tools from RAD roller, this treatment-oriented massage will mobilize and work more deeply than hands alone. The RAD helix roller, recovery rounds and massage tools are all made with eco-friendly medical grade silicone and allow for extremely deep fascial and muscular work . This massage is suited for those who like very deep pressure, and love the idea of massage that "hurts so good!" Please drink plenty of water before and after this massage or you will be sore 🙂
:: 60 min  $165 / 90 min $225
Yuan Chinese Signature Massage
Our owner's Signature blend of Chinese Tuina, Acupressure, Table Thai (where the therapist may get on the table for counterbalance stretching), Tapotement (rhythmic tapping) and Lomi Lomi massage, this uniquely therapeutic treatment is designed to both balance and energize your body working with the Chinese meridian lines of your body and centuries old Asian techniques.
:: 60 min  $145  /  90 min  $210
Classic Swedish Massage
Lighter pressure, and more general massage strokes comprise this classical European technique. This massage is geared more towards relaxation without any deep treatment work.  While providing tonic for the soul, this massage can help improve the function of the circulatory, lymphatic, muscular and nervous systems.
:: 60 min  $145  /  90 min  $210
Deep Tissue Massage
This massage is geared towards those wanting deeper, firmer pressure.  Firmer pressure strokes on the deeper level muscles of the body will help to relieve chronic muscle tension and pain, improve mobility and circulation.  Please let your Massage Therapist know if you would prefer to target specific problem areas (or book our Treatment Massage), as this is typically a massage over the full body during your session.
:: 60 min  $145  /  90 min  $210
Treatment Session
This service is not a massage, but a session geared towards those with specific therapeutic needs such as back or neck pain, frozen shoulder or other concerns that can benefit from therapeutic bodywork. Our therapists may take a slightly longer intake to fully assess, use specific tests and range of motions, pin and stretch, active release and neuromuscular therapy to determine a treatment plan based on their findings. It may be recommended for a series of sessions to address each individual's concern(s)
:: 60 min  $145  /  90 min  $210
*this service should not be considered a replacement for medical treatment
Advanced Mobility Fascial Stretch Therapy
Fascial Stretch Therapy™ (FST) and SOMA Neuromuscular Integration® are based off the latest science in soft tissue, fascia and the nervous system.  Dynamic facilitated stretching provides optimal improvement in mobility, flexibility and functional movement.  Come to your sessions in comfortable, yoga-style clothing.  A combination of bolsters, pillows and straps may be used in your session.
Introductory Session Mobility Fascial Stretch Therapy™ (FST)
:: 60 min  $155  /  90 min  $220
Advanced Mobility Fascial Stretch Therapy™ (FST)
:: 60 min  $175  /  90 min  $240
*Ideally, these types of services should be done in series. (Series are Buy 5, Get 6) Your LMT can work with you to determine the best plan for you for optimal results.
CBD Massage
Experience the benefits of CBD with hemp-derived cannabidiol. Rich in anti-inflammatory, hydrating and cell stimulating properties, CBD has been shown to increase relaxation, decrease pain, reduce soreness and muscle fatigue, lower joint inflammation, decrease discomfort associated with peripheral neuropathy as well address many skin conditions like psoriasis and eczema. 99.9% CBD Isolate.  Every 1oz contains 150mg of CBD.
:: 60 min  $170  /  90 min  $235
Warm Bamboo Massage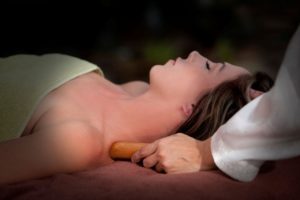 For generations, bamboo has been regarded as a Chinese symbol for longevity. Here it is used for this holistic health therapy.  Heated pieces of hollow bamboo combine with Swedish and Deep Tissue techniques to bring an extreme sensation of relaxation and well-being, reduce tension, make skin more supple, relieve tightness in muscles and tendons, stimulate the flow of blood and lymph, and regenerate and revitalize the body.
:: 60 min  $155 / 90 min $215
Hot Stone Massage
Heated stones are used with warm oils to soothe muscles. The warmth from the stones helps relieve tight muscles and increases circulation.
:: 60 min  $155  /  90 min  $220
Smooth Stone Massage
A mixture of hot stones and cold marble are alternately used. Hot and cold contrast therapy on the muscles will maximize circulation and help promote healing and relaxation.
:: 60 min  $155 / 90 min $220
Thai Table Massage
Table Thai massage leaves you in a state of sublime relaxation. Release muscle tightness and tension and restore flexibility through the smooth, rhythmic, flow of Thai stretching. The guest's body is moved into stretching postures by the therapist's arms, hands, legs, and feet with deep breathing. This massage will leave you feeling energized through compression which opens the energy meridians.
*Guests are fully clothed during treatment; yoga attire or loose fitting clothing is appropriate.
:: 60 min  $155  /  90 min  $220
Lomi Lomi Massage
This sacred healing art utilizes deep long strokes performed by using the forearms and elbows for a profoundly therapeutic experience. Fragrant coconut oils take to you the Hawaiian Islands
:: 60 min  $155  /  90 min  $220
First Trimester Mother-to-Be Massage
Massage in the first trimester needs to have OB-Gyn or Midwife approval. The Body Cushion system may be used for this session.
:: 60 min  $145  /  90 min  $210
*When booking online, please let us know how many weeks in the "notes" section.

Second and Third Trimester Mother-to-Be Massage
The nine-month journey of nurturing is a special time for both child and mother. Pregnancy massage focuses on special body needs in preparation for childbirth. Focusing on areas of stress – lower back, neck, hips, legs and feet; much needed relaxation and physical relief is given to nurture both Mother and baby. The Body Cushion system may be used for this session.
:: 60 min  $145  /  90 min  $210
*When booking online, please let us know how far along you are in your pregnancy in the "notes" section.

Lymphatic Treatment
This light and soothing therapeutic treatment is specifically designed to activate the lymphatic system. It draws out contaminated fluid from the tissues to promote the removal of bodily toxins and waste, and encourages a healthy immune system.
:: 60 min  $165
Reiki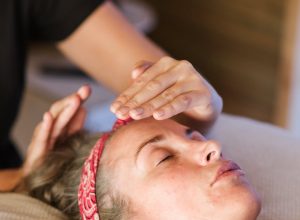 Reiki is an energy healing technique that promotes relaxation, reduces stress and anxiety through gentle touch. Reiki practitioners use their hands to deliver energy to your body, improving the flow and balance of your energy to support healing. Reiki practitioners act as a conduit between you and the source of the universal life force energy. The energy flows through the practitioner's hands to you.
:: 60 min  $165 / 90 min $225
Craniosacral Therapy
Craniosacral Sessions are customized to each individual, but typically involve gentle holds on the head (cranium) and sacrum.  The sessions are extremely meditative and profoundly relaxing. Craniosacral sessions can be done fully clothed or combined with massage (disrobed to guest comfort level and standard professional massage draping). It is best to come to a session without too much caffeine and prepared to relax and listen to your body for the duration of the session.  Craniosacral is particularly good for long-term and chronic stress patterns that are present in the body. The patterns of holding we have in our bodies are often unconscious but can profoundly effect our health. While Craniosacral sessions may involve a slower pace and gentler touch, the outcomes can be significant and long lasting
:: 60 min  $165 / 90 min $230
Two Hour Massage
Two hours of relaxation and therapeutic massage. Combinations of Swedish, Deep Tissue and various modalities can be customized between you and your massage therapist.
:: 120 min $285
Couples Massage ***limited availability – please call the spa***
Enjoy a side-by-side massage in our beautiful spa suite. Select any 2 massages from above to create a shared experience! Couples massage must be booked over the phone, please call to book :: 60 min   /  90 min   Price is the cost of the two massages chosen
Bellevue 425-449-8788
Totem Lake 425-896-8026
Recommended Enhancements $20
CBD "Icy Hot" Spot Treatment | Liniment and Cooling Balm
RAD Mobility Roller
CBD Dead Sea Salt Scrub| Great for Back or Feet
Fat Burning Elasticizing Oil | +16% Skin Firmness
Cupping Spot Treatment | Gua Sha Spot Treatment *please note that this service may leave red marks
Hot Stone | Cold Marble Spot Therapy
KT Tape Application
ASMR "Power Nap" Mini | Tranquility Oil and Brushes
Hair & Scalp Mini | Circle Chronicles Hair Masks
Aromatherapy | Yuan Signature Blends
Sugar Scrub | Seasonal Offerings
Paraffin Therapy | Hands or Feet
Apricot Oil | Hydrating & Healing
Stone Crop Arnica Oil | Anti-inflammatory
Stone Crop Lotion | Sun damage, uneven skin
Mangosteen Lotion | Combat environmental stress
Enhancements may only be booked with full service. They cannot be booked as single service.
BOOK YOUR ESCAPE
At Yuan Spa your appointment becomes an escape, your visit becomes a ritual, and you allow yourself to
Rediscover Your Source...