Facials
Enjoy a complete sensory experience at Bellevue's Yuan Spa. Please consider one of our skin treatments below.
Facial Treatments
Rejuvenate and replenish your face with our line of therapeutic facials. Our highly trained staff will address your specific needs and concerns while enhancing the health and vitality of your skin. Hydrotherapy Day pass only $20 with any Facial Service (Hydrotherapy must be booked separately).
If you are wanting to include one of our Enhancements or Enhanced Experiences with your service, please let us know when booking, or if booking online, please include which one in the notes.
*note: If using Hydrotherapy, we always recommend use of the pools, sauna and steam prior to Facial Services
Ultra Triple Infusion
Our recommended first Ultraceutcials Treatment.  Ideal for all skin types for healing and preparing a compromised skin barrier for the more advanced Ultraceuticals peel treatments. Refine & hydrate the skin with a rejuvenating experience. This signature treatment combines the Ultraceuticals double cleanse, luxurious massage, customized two-phase corrective cosmeceutical serums and performance mask infused with UltraINFUSION.
:: 60 min  $165
**Please note: All Ultraceuticals Performance Treatments are very active and results-driven. You may have tingling, redness, skin purging or mild shedding/peeling afterwards**
For complete pre and post care for Ultraceuticals Performance Treatments, please click HERE
 Ultra Enhancements
Add the Ultra B2 Hydration Mask to any facial. Moisture enhancing, oil-free hydrogel mask, utilizing Panthenol (Provitamin B5) and Niacinamide (Vitamin B3) combined with Sodium Hyaluronate to synergistically help restore hydration to the skin :: $25
Add the BAM to any facial. The Brightening Accelerator Mask (BAM) features a combination of Alpha Hydroxy Acids, Salicylic Acid and Niacinamide combined with a powerful Brightening Complex resulting in a more uniformed and brighter skin complexion with minimal discomfort to the skin :: $25
Ultra Boosted Glow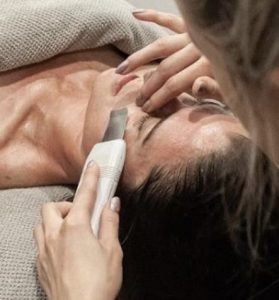 For radiance & glow. Restore skin from premature aging and sun damage with this high-strength facial treatment. Featuring AHAs, BHA, B3 combined with powerful blend of brightening agents. Customized performance masks delivered into skin with UltraINFUSION work in synergy to diminish dark spots and hyperpigmentation to reveal a brighter and clearer complexion. The longer (90min) version has additional peels, LED time and gua sha facial massage. 
For complete pre and post care for Ultraceuticals Performance Treatments, please click HERE
:: 60 min  $170 / 90 min $230
Ultra Youthful Lift
Reveal refreshed, youthful, radiant skin with AHAs from fermented sugars. Customized performance masks delivered into the skin with UltraINFUSION actively work to resurface and improve skin's moisture levels. Ideal for fine lines, wrinkles and discoloration.  The longer (90min) version includes NuFace microcurrent and red LED light therapy.
For complete pre and post care for Ultraceuticals Performance Treatments, please click HERE
:: 60 min  $170 / 90 min $230
Ultra Acne Treatment
To mattify and clear.  Improve surface skin congestion, skin tone and reduce inflammation with AHA's from bitter almonds blended with anti-aging ingredient Niacinamide and potent antioxidant clove oil. Customized performance masks deliver into the skin with UltraINFUSION to quickly decongest and clarify.
For complete pre and post care for Ultraceuticals Performance Treatments, please click HERE
:: 60 min  $170
HydroPeptide Vibrant-C Facial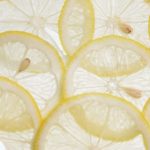 A potent, patented Vitamin C treatment perfect for those looking to bring back a youthful firmness and glow. A Vitamin C enzyme peel combines with a unique, pure Vitamin C delivery system and double masking to encourage firming and brightening. You will leave relaxed, radiant and on your way to firmer skin. Appropriate for all skin types (except those with Vitamin C sensitivities)
:: 60 min  $160  /  90 min  $220
Microcurrent Facial (Bellevue only)
Microcurrent technology instantly tones, lifts, and firms your skin by "circuit training" tired facial muscles, along with an infusion of hydrating and plumping hyaluronic acid treatments. Non-invasive and pain free, this treatment is an effective alternative to surgery when combined in a series. 90 minutes includes red LED light to stimulate collagen production and cellular turnover.
:: 60 min  $180  /  90 min  $230
Dermaplane Facial
Also called microplaning or blading, a scalpel is used to exfoliate off the dead skin cells and vellus "peach fuzz" hairs leaving the skin more smooth, youthful and radiant.  Recommended for enlarged pores, acne scars, dull skin, dry skin, sun-damage and hyperpigmentation, fine lines and wrinkles.  In addition, dermaplaning allows enhanced product penetration – essentially giving your entire service and powerful "boost" in efficacy. The 90 min service includes a peptide mask, facial massage, and hand & arm massage.  For pre and post care information please click HERE
:: 60 min  $185 / 90 min $255
Add Dermaplaning to any Facial
:: 30 min  $90
Signature Reconditioning Facial
Customized individually to your unique skin condition, your Signature Facial features Eminence organic ingredients to cleanse, exfoliate and replenish your skin. Utilizing firming Chinese acupressure, Gua Sha and Hungarian facial massage, you will see and feel visible results. Great for all skin types.
:: 60 min  $155  /  90 min  $225
Calming Zen Facial
Chamomile Cleansers and toners soothe fragile, inflamed skin, while a calming arnica mask helps to repair damage. Skin is strengthened with booster serums and gentle massage. Ideal for damaged, red, irritated and sensitive skin.
:: 60 min  $155  /  90 min  $225
Gentlemen's Facial
A relaxing and cleansing treatment to rejuvenate the skin as well as counteract skin irritation from shaving.
:: 60 min  $155  /  90 min  $225
Teenage Skin Facial
A deep cleanse, gentle and natural exfoliation, extractions and hydration to assist your teen through the ever changing hormonal influences on skin.  Product recommendations, and skin tips and tricks to help to build healthy skin care habits from an early start.
:: 60 min  $155
Enhanced Experiences
Need a little more than the basics today?  Pick from these popular bundles to enhance your experience and tailor your facial to what you are needing most right now:
Hydrate $50
NuFace Targeted Treatment
Collagel Eye Gels
Custom Peel
Neck & Décolleté
Firm $50
NuFace Targeted Treatment
Collagel Eye Gels
Custom Peel
Neck & Décolleté
Detox & Decongest $50
Blue Light LED
High Frequency
Cold Globes
Custom Peel
Smooth & Plump $50
HydroPeptide Anti-Aging Mask Duo
Lip Treatment
Neck & Décolleté
Brighten $50
Custom Brightening Peel
Vitamin C Mask
Neck & Décolleté
Luxuriate $50
Paraffin Therapy
Anti-Aging Collagel Mask
Neck & Décolleté
Recommended Enhancements for Facials
HydroPeptide Collagel Masks
– Eye Gels :: $10
– Face, Neck or Décolleté :: $15 each or all three for $30
QYKSonic & Eminence Hibiscus
– Line, Eye or Neck :: $10 each or all three for $25
Mix & Match :: $20 each

LED Light Therapy
Peptide Mask
Microcurrent NuFace (Eye, Lip – $40 Full Face)
Paraffin Therapy (hands or feet)
Neck & Décolleté
Custom Layered Peel
Circle Chronicles Hair & Scalp "mini"
Enhancements and Enhanced Experiences may only be booked with full service. They cannot be booked as single service.
Back Facial
For summer, or anytime you want a little extra attention on this hard to reach area.
:: 60 min  $155
HydraFacial™ Treatments
The HydraFacial™ treatment is the newest advancement in non-laser skin resurfacing. It combines cleansing, exfoliation, extraction, hydration and antioxidant protection simultaneously, resulting in clearer, more beautiful skin. This treatment improves the appearance of fine lines, wrinkles, congested and enlarged pores, oily or acne-prone skin, hyperpigmentation and brown spots.
*please let your Esthetician know if you've recently used retinol or have received any recent dermatological services*
HydroPeptide Platinum Hydrafacial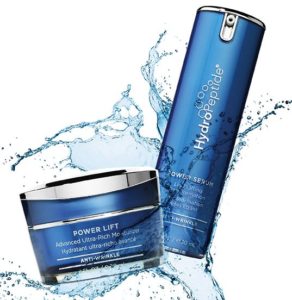 HydroPeptide's patented Power Serum repairs and strengthens the infrastructure of the skin while relaxing wrinkle formation for a firmer, years-younger appearance.  Multiple unique peptide complexes target expression lines and assist in improving the structural integrity of the skin for a firmer, plumper appearance.  After the Hydrafacial portion, the face and decollete are draped with a hydrogel mask of Hydrolyzed Collagen, Growth Factor and caviar extract while you enjoy a relaxing hand, arm and scalp massage. Includes neck and décolleté, lymphatic drainage and LED light  :: 90 min  $325
The Helen of Troy – HydraFacial™ with NuFace™
The Facial That Launched 1000 Ships 
Combining the best of both worlds!  
Hydrafacial
and NuFace pair up in this facial.  Antioxidants, peptides, hyaluronic, and the
Hydrafacial
age-defying serums are followed by Microcurrent for the face, neck and a targeted lip and eye treatment.  Mimicking the skin's own electrical currents and working with serums at a cellular level, this facial will encourage the production of collagen and elastin, provide circulatory benefits, tighten and tone.  Includes neck and décolleté, lymphatic drainage and LED light
:: 90 min  $325
Quintessential HydraFacial™
Our 60 minute Hydrafacial includes facial lymphatic drainage, LED light therapy and the patented Hydrafacial vortex infusion for deep cleaning and product penetration.  Choice of one patented Booster Serum included, additional can be added for $50 each.  Pick the one which best suits your skin, or ask your Esthetician for what would be best for you.
:: 60 min  $265
Tri-Hex Pro: support the skin's natural ability to produce new healthy collagen and elastin, visibly improving the appearance of fine lines and wrinkles for younger-looking, supple skin
Vitamin C: intensive glycolic acid and vitamin C booster accelerates surface renewal and minimizes the look of dark spots and hyperpigmentation for dramatically brighter, smoother, healthier-looking skin
Retinol: potent serum that accelerates skin's surface renewal and plumps to minimize the look of wrinkles, even tones and boost a youthful, radiant finish after just one treatment.
Clarifying: Green Tea and Salicylic Acid – Cleanses, dissolves excess oil, and purifies pores. Treats acne and prevents future breakouts
HydroPeptide Power Serum: the leading peptide luxury anti-aging epigenetic patented super serum that repairs and strengthens the infrastructure of the skin, while also relaxing wrinkle formation for a younger-looking appearance
Britenol: Alpha-Arbutin & Vitamin C brighten and balance skin tone while minimizing the appearance of dark spots and sun spots
DermaBuilder: Palmitoyl Dipeptides act like a "topical Botox" to help to smooth lines and wrinkles and promote elasticity
Alpha Beta Resurfacing: 15% glycolic and salicylic to boost depth and intensity of exfoliation
 Recommended Enhancements for HydraFacial:
Neck & Decolette HydraFacial $50
Hands HydraFacial  $40
Enhancements may only be booked with full service. They cannot be booked as single service.
BOOK YOUR ESCAPE
At Yuan Spa your appointment becomes an escape, your visit becomes a ritual, and you allow yourself to
Rediscover Your Source...